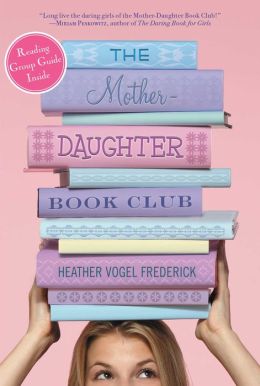 Hello! For my second post on Reading Way Past Bedtime I would like to review the first book in
series that I am really enjoying right now! It is............ (drum roll
please) The Mother-Daughter Book Club by Heather Vogel Frederick!
The Mother-Daughter Book club is about four girls named Emma, Cassidy, Megan, and Jess.They are all very different and when they start sixth grade their mothers think that it is an absolutely great idea to start a book club! The book club meets every month and for their first year the moms have decided that the book Little Women should be the kick off of the club.
Their fist year of middle school is really tough. And the book Little Women helps them get through the school year!
One of the reasons that I like this book so much, is you can relate to the characters in the book and you can feel how they are feeling.
Try to read this book as soon as you can!!!
Greek Girl