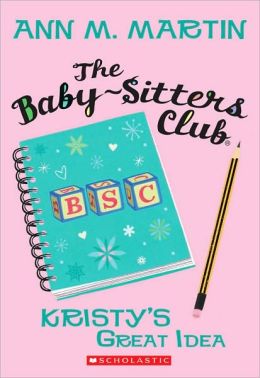 Hello everyone! Are you ready for more awesome book reviews? Well then you're in luck! 'Cause I have an awesome review for you today! It is............... The Baby-Sitters Club #1 Kristy's Great Idea by Ann M. Martin!
This book is about a girl named Kristy and her friends Mary Anne, Claudia, and Stacey. At the start of the new school year Kristy decides that she should start a baby-sitting club! She asks her friends to join, and that is when The Baby-Sitters Club was born! They become even better friends than they were before and they have some great experiences together! From crazy baby-sitting jobs to annoying older brothers, the baby sitters club is never bored!
This book is funny and you get to know the characters really well after just one book!
Stay posted!
Greek Girl