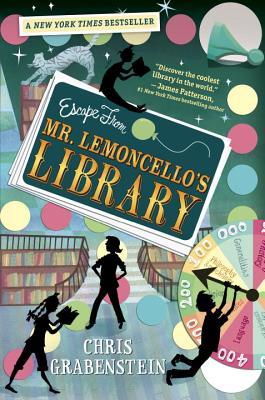 Ok! I have something very important to tell you. It might even change your lives! Chris Grabenstein's new book
Mr. Lemoncello's Library Olympics
is coming out in January! Yay!!! This could be the best day in my life!!! Chris Grabenstein rocks!!!!!!! His writing is
so
good!!! You should totally check him out sometime!!!
Maybe I should take a step back! You might not even know who Chris Grabenstein is! Well he is the author of one of my favorite books in the entire universe!
Escape From Mr. Lemoncello's Library
! It is amazing and so fun imaging all the things in it! I will probably do a longer and more detailed post about that book some other time but anyways...... I am so excited for his new book to come out!!!! YAY!!!! I feel like everyone else in the whole wide world should be excited even if they don't know the book!!!! Anyways..... look out for
Mr. Lemoncello's Library Olympics
in your favorite bookstore this winter!!!! Keep reading!!!!!
Greek Girl!