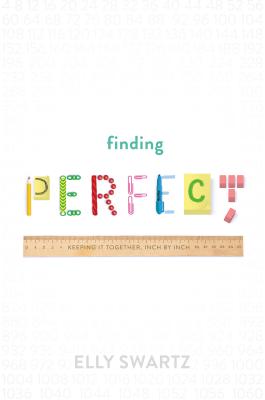 Hello everyone! Today I am here to recommend a book that I finished reading in only a couple of hours. I was that into it. The book is called
Finding Perfect
by Elly Swartz, and I highly recommend it.
As you know, in the past I have written posts with and without trailers that I make, and for this post, I am going to write a short summary,
and
include a trailer that I have made. Yes. I loved it that much!
Finding Perfect
is about a girl named Molly. Molly likes everything to be perfect, and to do so, she does everything the same way. Color coding, alphabetizing, and placing each one of her glass animals exactly one inch apart. She likes it this way. Perfect.
Molly lives with her older sister, younger brother, and her father. Molly's mother left less than a year ago, and moved to Canada for her work. She promised that she would be back in a year, and Molly has been counting down the days until she returns. But even Molly isn't sure if she will come back for good.
So when Molly comes up with an idea to get her mom to come back early, and never leave again, she takes the opportunity and goes for it. And with the help of her friends, she just might make that happen. But when Molly starts finding it harder and harder to find her perfect, things really take a turn.
I hope that having a short summary as well as a trailer isn't too much for you, reader, and I hope that you enjoy both!
Feel free to let me know what you think of my video in the comments section below, and don't forget to read
Finding Perfect
by Elly Swartz!
Stay tuned for more awesomeness,